Using Your SkillsFuture Credit to Learn French
We are delighted to announce that you can now use your SkillsFuture Credit at French Studio! This means that as an SSG (SkillsFuture Singapore) approved training provider, you can apply to learn French with us and claim your course fees back*.
Who is Eligible for SkillsFuture Credit?
All Singaporeans, aged 25 years and above are eligible. You'll receive an opening credit of S$500, followed by periodic top-ups. You can choose to use your credit immediately, or accumulate it if you wish. Credit does not expire, but can only be used on approved courses.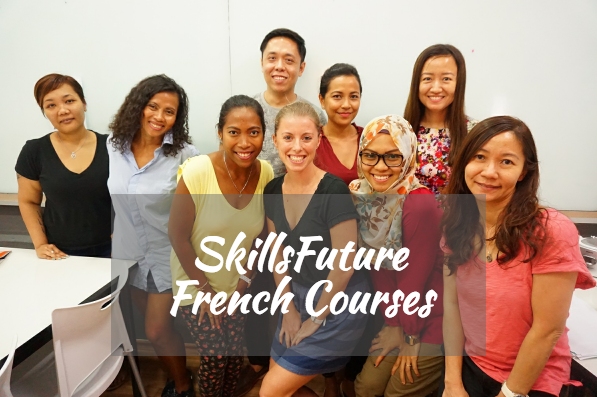 The benefits of learning French are plentiful! French is highly valued in the global job market, and French companies play an important role in Singapore's international business environment. It's both a working language and an official language of the UN, NATO, the International Red Cross and the International Olympic Committee, to name but a few – and it serves as a great basis to help you learn other languages, such as Spanish, Italian and Portuguese!
French also opens up a whole new world of culture and travel opportunities. French is not only spoken in France, but will also come in handy when you travel to Switzerland, Canada, Africa, the Seychelles and other places. While it is also a language that is fun to learn! By joining us at French Studio, you'll make friends with like-minded students from around the world and have a great time in our interactive, fun-filled lessons!
So what are you waiting for?!
Applying to join one of our courses using your SkillsFuture credit couldn't be easier. Just follow our simple steps below:
Step 1:  
Choose which French course you would like to join.  You can use your SkillsFuture Credit for the following SSG approved courses:
French Beginner Level 1

–

The perfect course if you have little, or no prior knowledge of French

French Beginner Level 2

– Designed for students who have completed Level 1, or who have some existing basic knowledge of French

French Beginner Level 3

– Aimed at students who have completed Beginner Levels 1 and 2
For further information about our beginner level courses and the syllabus we follow, click here – https://www.frenchstudio.sg/schedule/
Step 2:
Visit the SkillsFuture website and apply for your credit (you'll need your SingPass details to do this):
Step 3:
Once your application is approved, SkillsFuture will send the course payment directly to us.  We'll let you know when it arrives and send you confirmation of your registration!
The course I would like to join starts in less than 3 weeks.  What should I do?
If your course is due to start in less than 3 weeks, then please get in touch with us.  We'll ask you to pay a deposit to secure your place.  The deposit will cover your tuition fees and textbooks.  Once we receive your SkillsFuture Credit, your deposit will be refunded to you within 7 working days, via PayPal, bank transfer, cash or cheque.  
My course starts in more than 3 weeks, but what happens if French Studio still doesn't receive my SkillsFuture Credit in time?
Don't worry, you can still join the class!  Please get in touch with us if you have not received confirmation of your place within 3 weeks of the course start date.  We'll ask you to pay a deposit to cover your tuition fees and textbooks, as above.  Once we receive your SkillsFuture Credit, your deposit will be refunded to you within 7 working days, via PayPal, bank transfer, cash or cheque.  Alternatively, you can choose to join another group class starting at a later date.
Step 4:  Start your French course!
Why Choose French Studio?
Since we started in 2011, French Language Studio Pte Ltd has established itself as one of the leading French language schools in Singapore. All our teachers are native French speakers, who are qualified to teach French as a foreign language and we pride ourselves on our classes being taught in unique, fun and interactive ways. We currently offer both private and group courses for adults and children.
Thanks to our high standard of teaching quality, we have obtained approval from the Ministry of Education and are MOE registered. From 2016 we became a SkillsFuture approved training provider.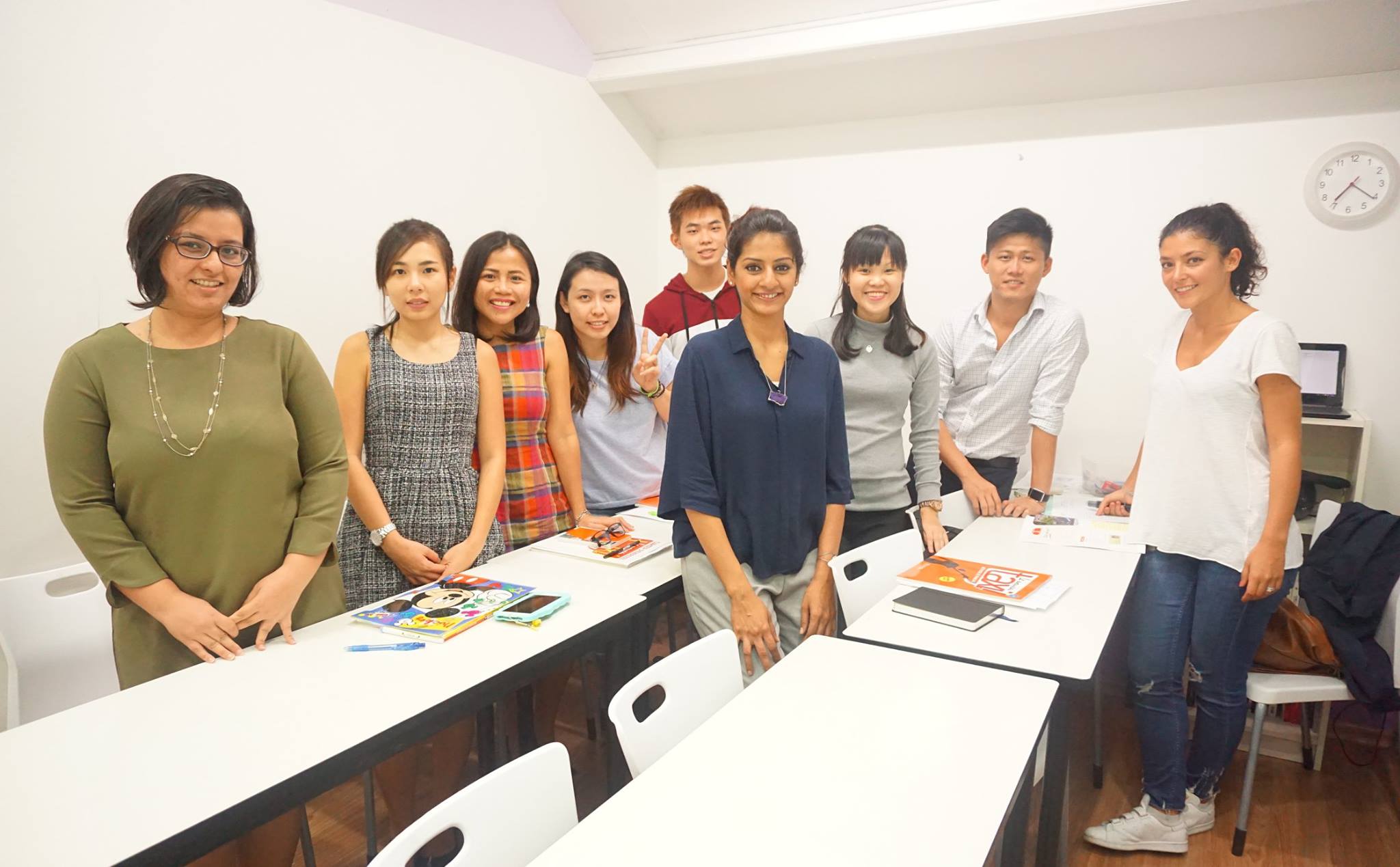 If you have any queries about French Studio, or using your SkillsFuture Credit, then don't hesitate to get in touch with us. We look forward to hearing from you – +65 9499 9527 | info@frenchstudio.sg
*Singaporeans, aged 25 + only.  Please ensure that you meet the requirements for SkillsFuture Credit before booking a course with us.  Once we have received your payment, course fees are non-refundable.  Click here to view our full Terms and Conditions